These great architects are designing units that consists of 1,2,3,4 and 5-bedrooms. Attention to detail. Every unit at Fourth Avenue Residences is equipped with the elegant design and modern interior. This condo development brings exclusive living to a whole new level. Just enjoy the convenience here, right at your apartment.
Imaging that after a long day at work, you come back home and share many great moments in life with your lovers. Having a delicious meal at the dinning room where all the family members can talk about things that happen in a day or laying down in the spacious living room and enjoy your favourite show. At the end of the day, telling your kids a bedtime story and have a sweet dream at the nice bedroom. Happiness is homemade, isn't it?
Fourth Avenue Residences's Diagrammatic Chart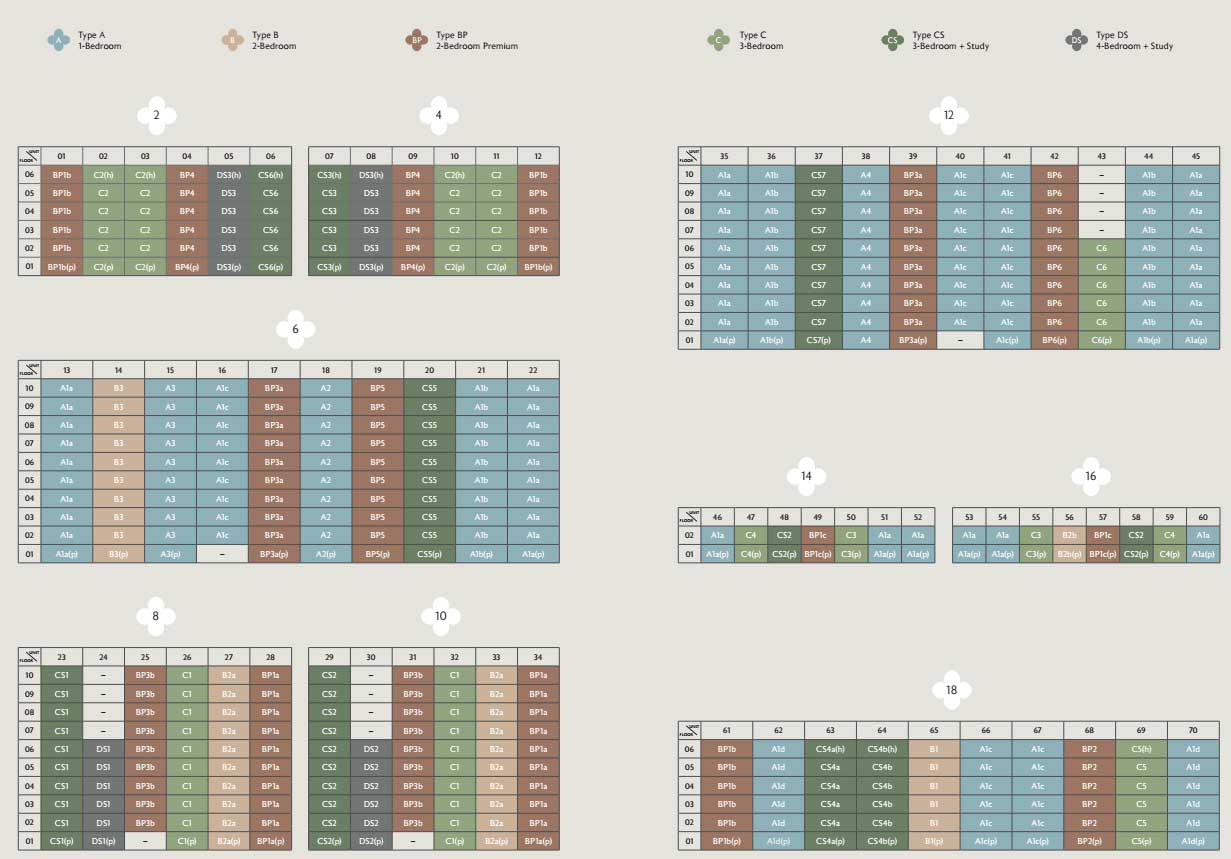 Fourth Avenue Residences Floor Plans
---
---
Typial Units
---
Fourth Avenue Residences Facilities
Fourth Avenue Residences is the perfect canvas to express your personal taste and lifestyle. Ranging from 1 to 4 bedrooms, every unit has a practical layout that is flexible enough to accommodate your changing needs.