Strategically situated at the junction of Bukit Timah Road and Fourth Ave, District 10, Singapore. Fourth Avenue Residences is an ideal place for future residents who has school children. A plenty of reputable schools in the vicinity offer the best educational system. Several schools are available here: Raffles Girls' Primary School, Chinese High School, Nanyang Girl's High School, and National Junior College.
Moreover, discovering the "heart beat" of the city life is not a problem when you live here. Sixth Avenue MRT Station and Tan Kah Kee MRT Station are just minutes away from your home. Love outdoor activities? At Fourth Avenue Residences, an active world are waiting for you to explore, you can do everything you want. Take a walk in Bougainvilla Park and The Cage Sports Park , meet some friends in The British Club, have lunch at Pepperoni Pizzeria or buy groceries at Giant. Let'come and begin your new day with a smile.
Fourth Avenue Residences Location Map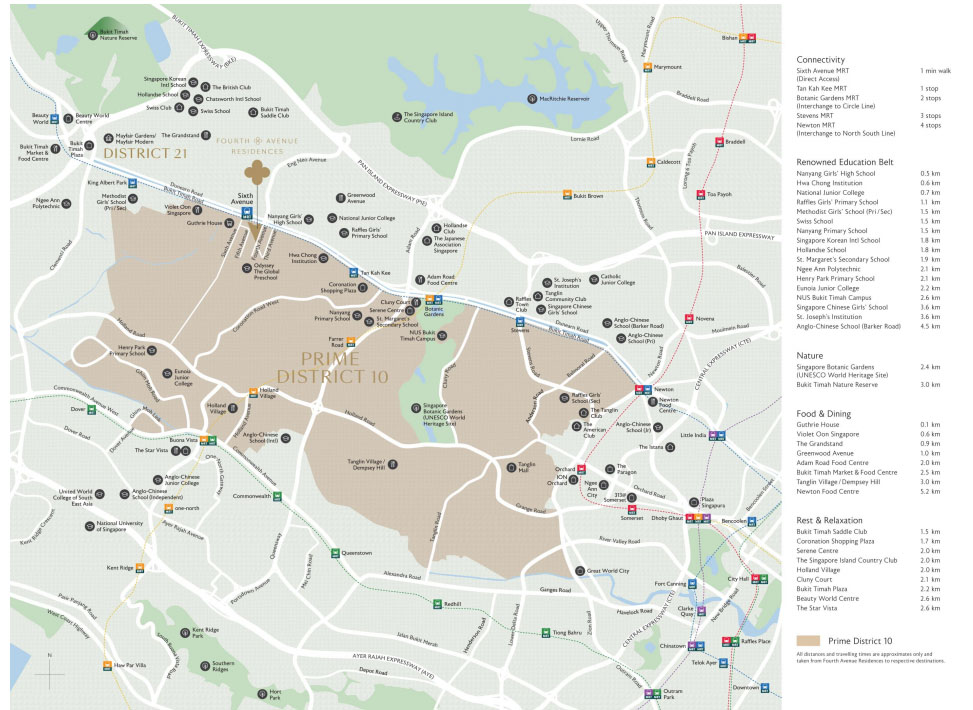 ---
A home that moves to every beat
The heart of Bukit Timah, with Sixth Avenue MRT at the doorstep.
From Fourth Avenue Residences, you are connected to the rest of the island via major expressways. Sixth Avenue MRT Station is right at the doorstep of Fourth Avenue Residences. Residents will enjoy a direct covered linkway to the station.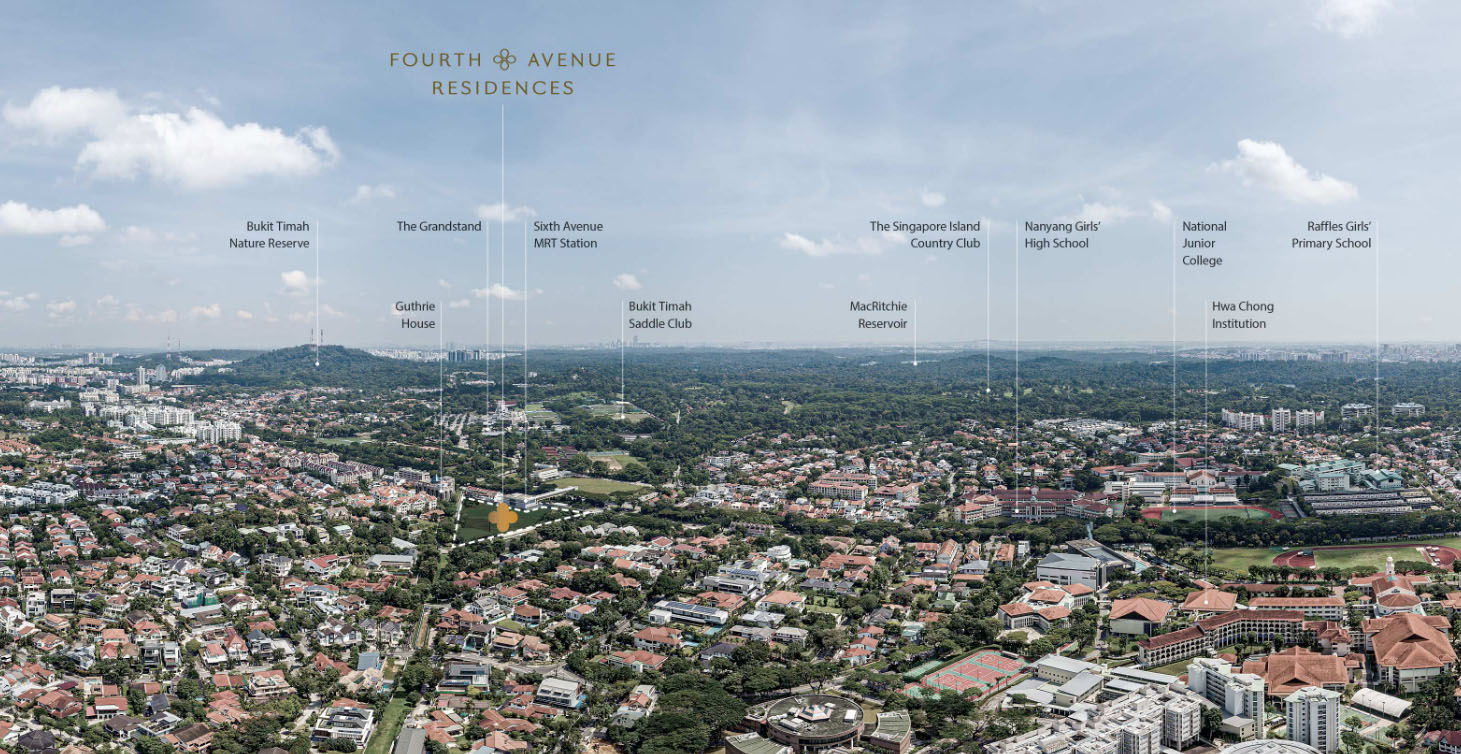 ---
---
A home that moves to every beat
On the weekends, you'll also find a host of nearby amenities that will keep both kids and grown-ups entertained.
Nature
---
Food & Drink
---
Rest & Relaxation
---
A home for every future
Fourth Avenue Residences is surrounded by some of the best and most sought-after schools in Singapore, all within a 1-2 kilometre radius.
---