The Verdale Condo is a home where serenity takes over away from the hustle and bustle of city life. From ambiance to aesthetics, the sophisticated design features and landscaped spaces literally transform the rush hour to lush hour upon arrival.
According to overview design, this development will comprise 280 exclusive units, each unit features a bold asymmetrical facade, creating a modern iconic design. Your private residence comes with 4 levels of stylish living space, along with a basement large carpark for vehicles.
Living areas such as 2 to 5 bedrooms, en-suite bathrooms, and open layout kitchens have been carefully considered and planned to maximize the use of space. Ceiling and windows have an open design to ensure that each room is in natural sunlight while creating spectacular views of the neighborhood around you.
After exploring the sheer interior and facilities at The Verdale Condo. Don't stop here, seeing more the official Floor Plans to get another exciting information.
Verdale Site Plan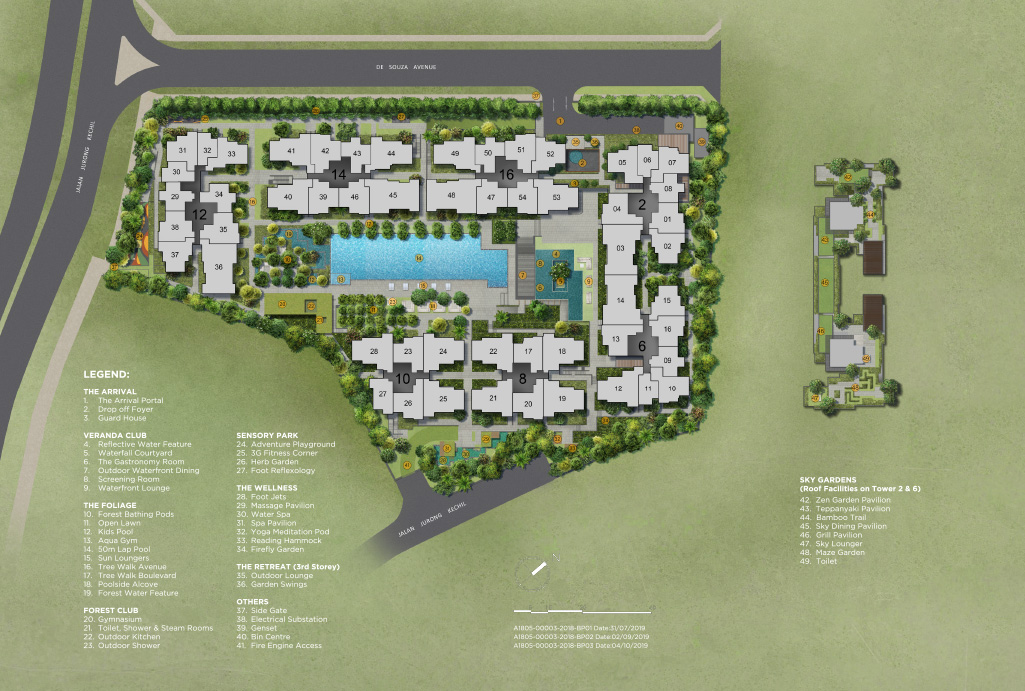 LEGEND
THE ARRIVAL
1. The Arrival Portal
2. Drop off Foyer
3. Guard House
VERANDA CLUB
4. Reflective Water Feature
5. Waterfall Courtyard
6. The Gastronomy Room
7. Outdoor Waterfront Dining
8. Screening Room
9. Waterfront Lounge
THE FOLIAGE
10. Forest Bathing Pods
11. Open Lawn
12. Kids Pool
13. Aqua Gym
14. 50m Lap Pool
15. Sun Loungers
16. Tree Walk Avenue
17. Tree Walk Boulevard
18. Poolside Alcove
19. Forest Water Feature
FOREST CLUB
20. Gymnasium
21. Toilet, Shower & Steam Rooms
22. Outdoor Kitchen
23. Outdoor Shower
SENSORY PARK
24. Adventure Playground
25. 3G Fitness Corner
26. Herb Garden
27. Foot Reflexology
THE WELLNESS
28. Foot Jets
29. Massage Pavilion
30. Water Spa
31. Spa Pavilion
32. Yoga Meditation Pod
33. Reading Hammock
34. Firefly Garden
THE RETREAT(3rd Storey)
35. Outdoor Lounge
36. Garden Swings
OTHERS
37. Side Gate
38. Electrical Substation
39. Genset
40. Bin Centre
41. Fire Engine Access
SKY GARDENS
(Roof Facilities on Tower 2 & 6)
42. Zen Garden Pavilion
43. Teppanyaki Pavilion
44. Bamboo Trail
45. Sky Dining Pavilion
46. Grill Pavilion
47. Sky Lounger
48. Maze Garden
49. Toilet
---
Verdale Facilities
CRAFTED FOR YOUR SENSES WHERE NATURE NURTURES
"The art of Forest Bathing is the art of connecting with nature through our senses. All we have to do is accept the invitation."
- Dr Qing Li
Author, "Forest Bathing: How Trees Can Help You Find Health and Happiness"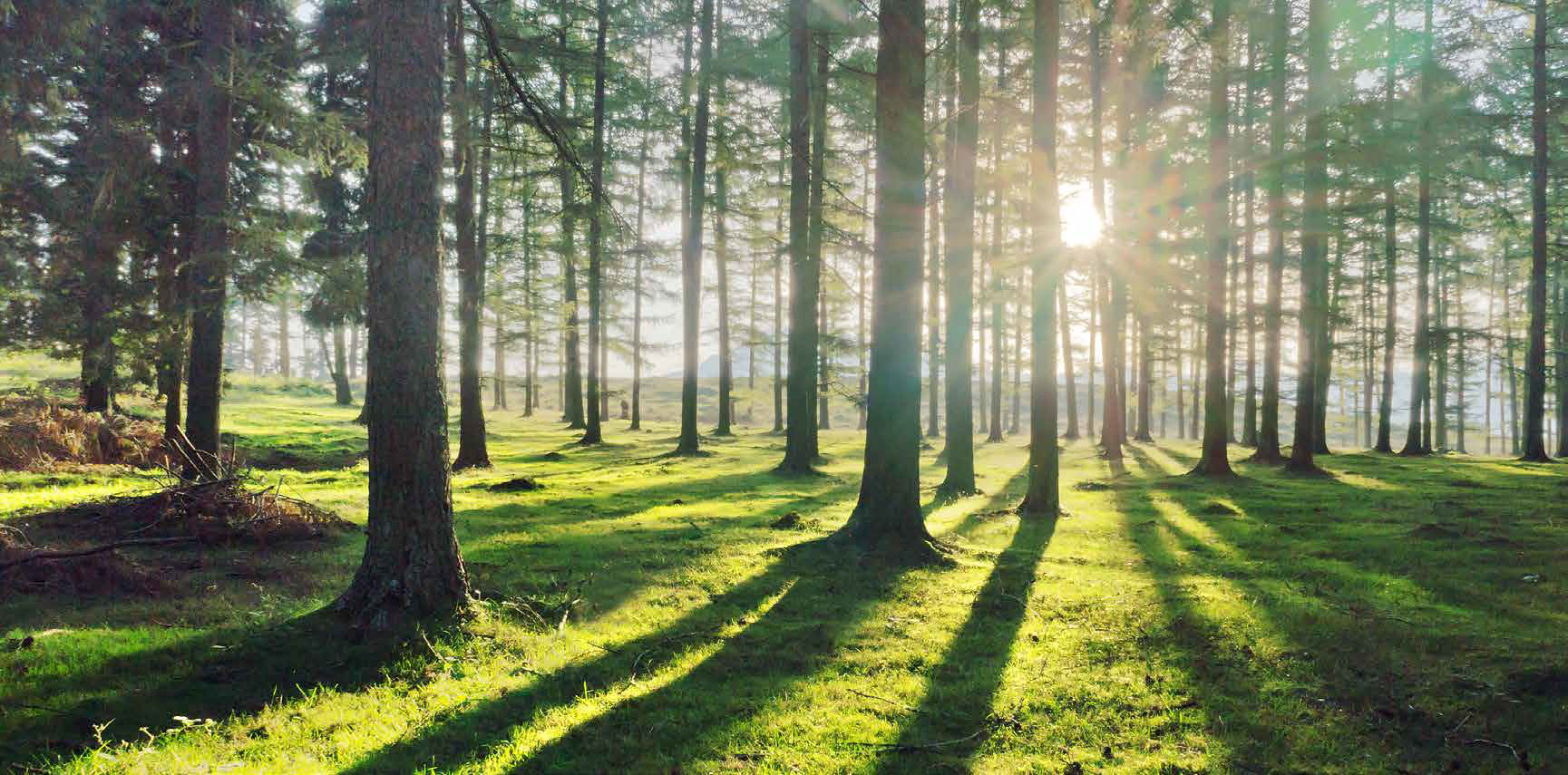 COME HOME TO FOREST BATHING
Coddled in lush greenery, VERDALE provides the perfect sanctuary to dwell in nature. Inspired by the concept of Forest Bathing or Shinrin-yoku, a term originally coined by the Japanese Ministry for Agriculture to describe the practice of healing through being immersed in nature. Countless scientific studies have proven that the way of Shinrin-yoku can help reduce the day-to-day stress of urban living simply by slowing down and mindfully let nature nourish the body, mind and soul.

BREATHE AND BATHE IN TREES
Breathe in the freshness of nature and let the magic of Forest Bathing lift the stress and strain of hectic urban lifestyles. The phytoncides released by trees provide a restorative effect that is beneficial for a healthy immune system.

WANDER IN THE WOODS FOR REJUVENATION
Wander into the woods and fully immerse in nature, take time to observe and see everything in a new light. The benefits of Forest Bathing are backed by science and studies have shown it helps to lower anxiety as well as promote restful sleep.
LET NATURE NURTURES
FOREST BATHE AT THE BUKIT TIMAH NATURE RESERVE
A home within the enclave of Singapore's green oasis provides an abundance of serene and tranquil parks and nature reserves that are perfect for peaceful Forest Bathing. The choice of terrain is aplenty to connect with nature, from meandering footpaths that run through the forest to undulating hilly climb and sensorial picturesque lush greenery. It's not a hike or test of endurance, but a time to slow down and be in touch with the environment.
MASTER THE PERFECT BALANCE OF FINE LIVING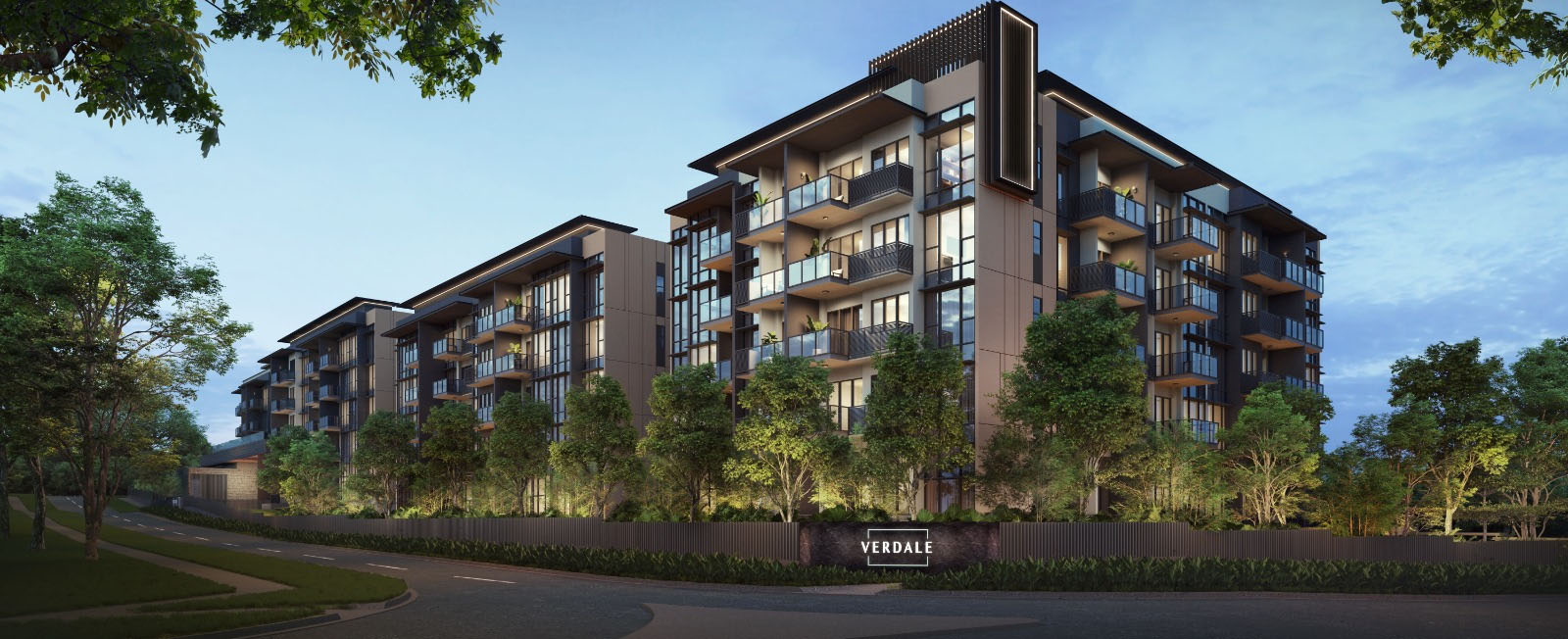 THE SUBLIME ARRIVAL TO PERFECT BALANCE
Every once in a while, an exquisite opportunity comes our way to delight in the rarity that ordinary has no place. Experience the serenity, the moment you drive through The Arrival Portal. Be welcomed by the soothing wondrous ambience of a welcoming foyer that clearly leaves the noise of hectic urban life behind.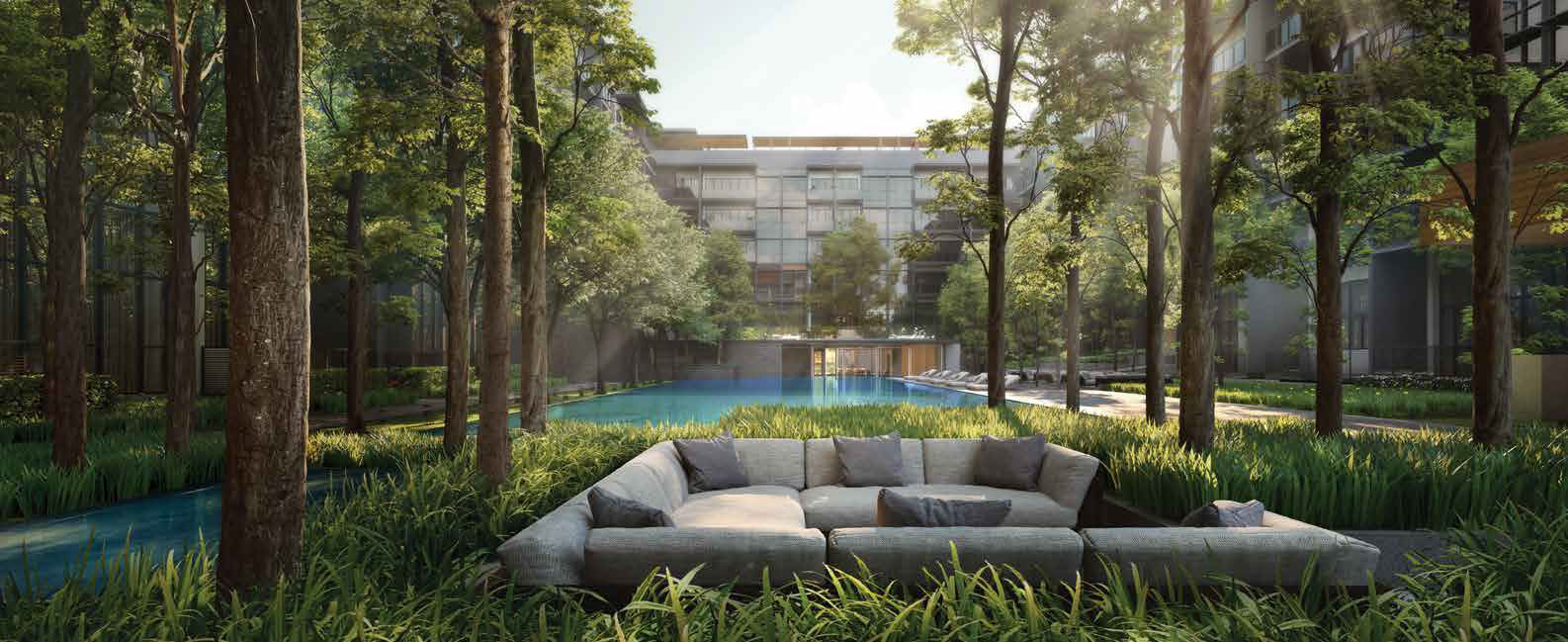 ARCHITECTURE MEETS ARBRORICULTURE
Exquisitely crafted and surrounded by verdant panoramic views, the Forest Bathing Pods blend accents of modern living with the splendour of nature; a stunning composition that pushes the boundaries of design by integrating form and function inspired by the transformative experiences of Forest Bathing.
TRANQUILITY MEETS LIFESTYLE
The quest for wellbeing begins at home, where mind, body and spirit come together with the tranquil environment to create a poetry for the senses. Every space, every corner is imbued with the grace and refinement of an exquisite wellness sanctuary crafted for residents to revel in the beauty of esteemed living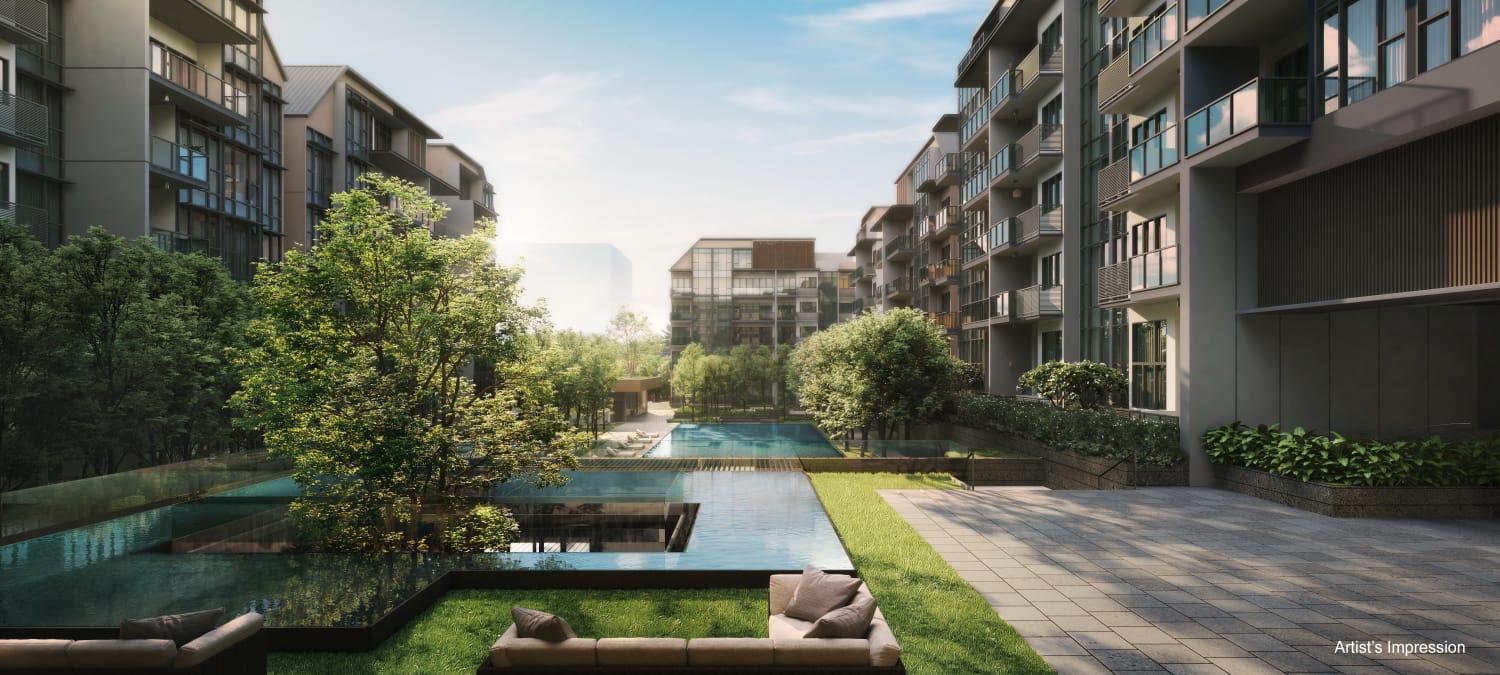 SERENITY MEETS SOPHISTICATION
A dwelling of quiet pampering, a place beyond the everyday rhythms and routines, thoughtfully designed with sumptuous spaces to welcome a new way to live. Rejuvenate, renew and revitalise. Embrace its purity of purpose, partake in its beauty and open the mind for new experiences.
PEOPLE MEET PEOPLE
Luxuriate in an elevated lifestyle, bask in the shimmering 50-metre Lap Pool with lush surrounds that frame the Sky Gardens, the Sensory Park, The Retreat, the Veranda Club, the Forest Club, The Wellness Zone and more. An abundance of leisure facilities provide residents with choice selections of places to meet and mingle, all in an amazing natural haven.
DESIGN MEETS ELEGANCE
An indulgent abode with expansive landscaping where architecture and nature blend seamlessly. A botanical parkland of quaint and unique breathing spaces for the privacy and relaxation of the mind after a long day. A home poised between contemporary living and understated elegance.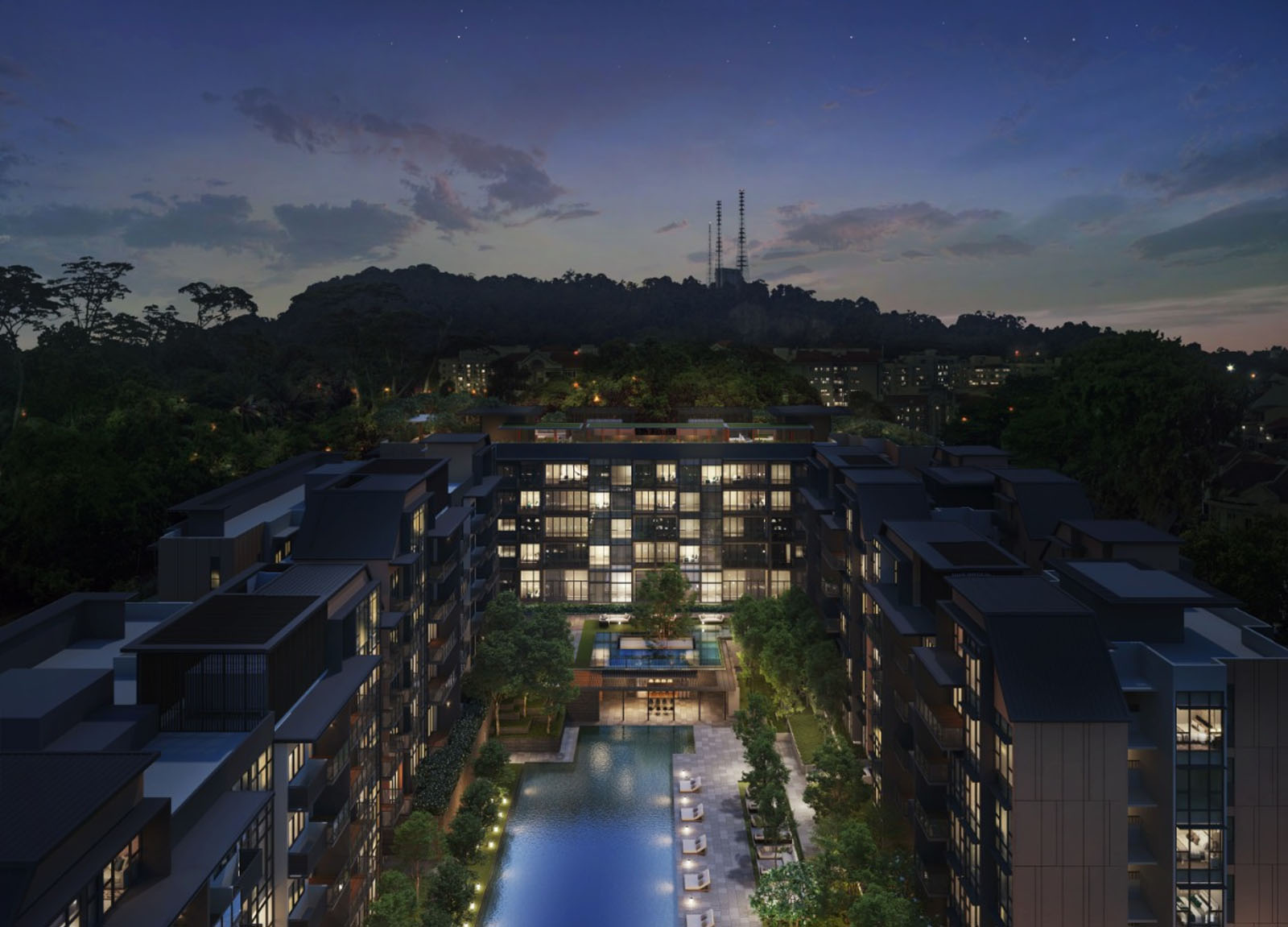 ---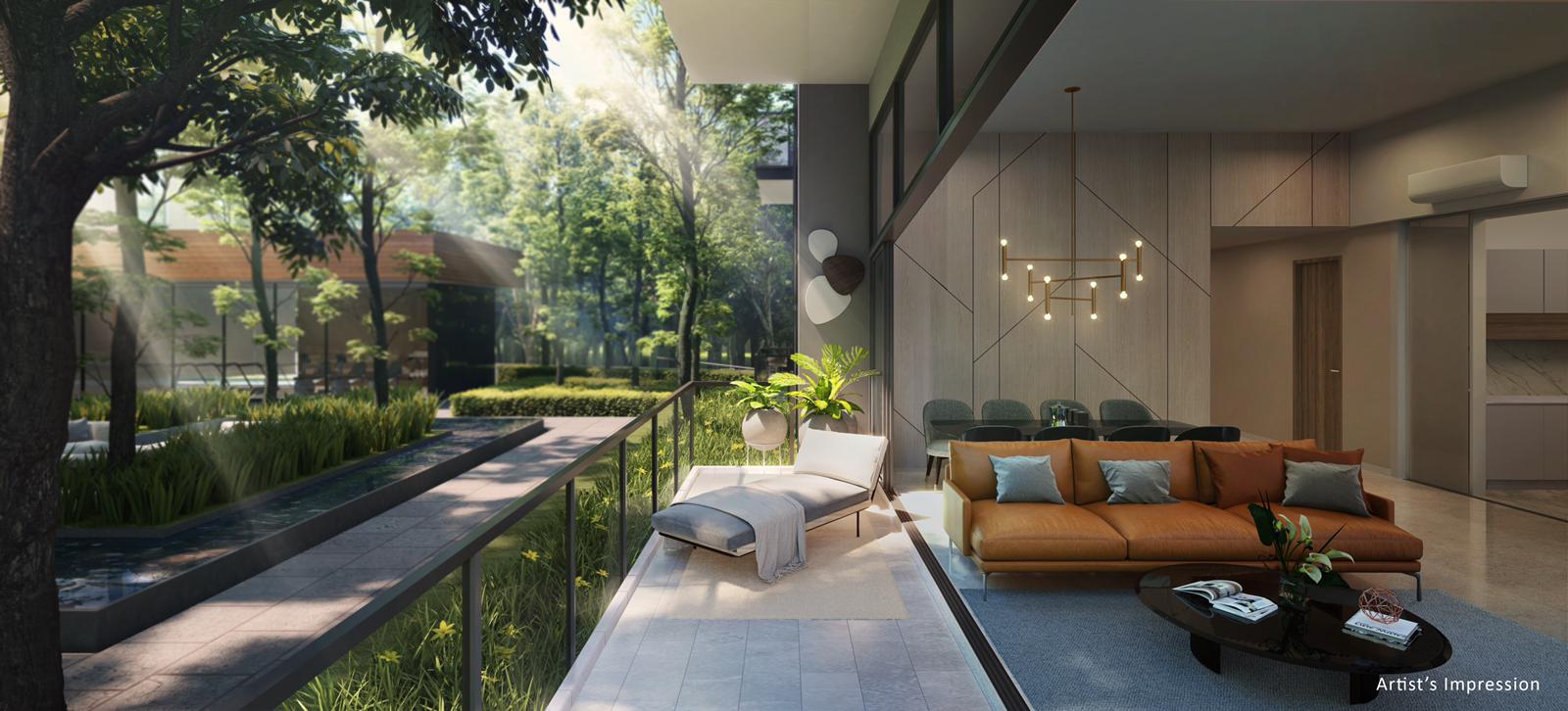 A HARMONIOUS BLEND OF SPACE WHERE HOME MEETS NATURE
Designed to frame the mesmeric landscaped greenery, this is exquisite living distinguished by a spatial design of openness to bring the nature in. Where contemporary style is at one with nature, ingeniously integrated to redefine exceptional living.
THOUGHT FULLY DESIGNED FOR COMFORT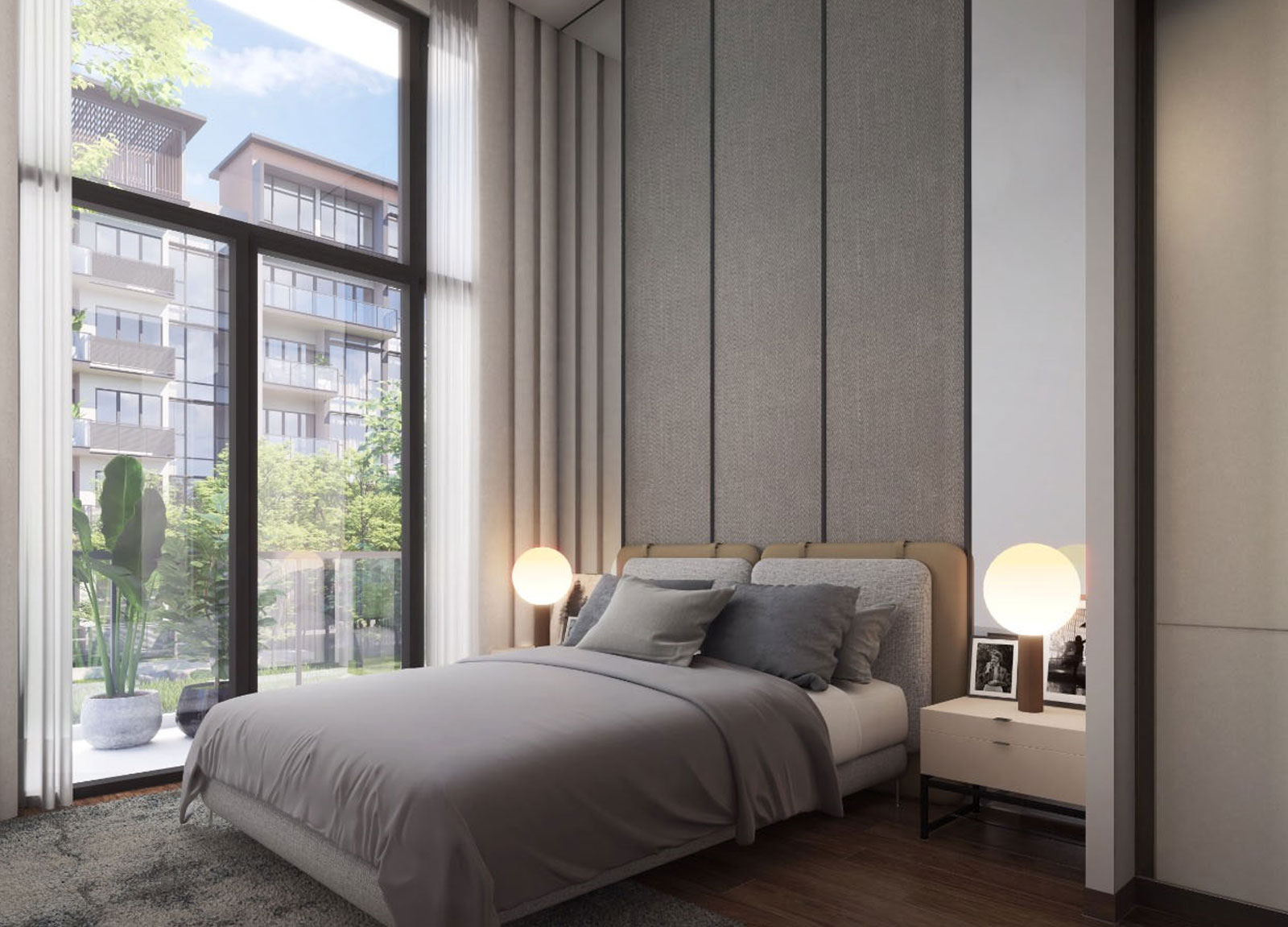 Luxuriate in a generous yet well-appointed bedroom where every design detail has been thoughtfully considered. Modern, bright and spacious. Everything is tastefully designed to complement a veritable retreat.
SMART SPACE SOLUTION
Smart and functional, our designs are created for your everyday needs in mind. These are clever practical ideas, exquisitely crafted to help organise and create space.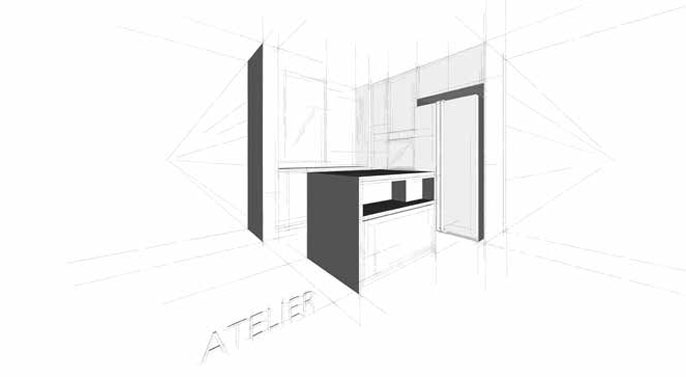 The Atelier
This modern island kitchen design adds comfort and functional space for preparing food or as a breakfast counter and even for entertaining friends.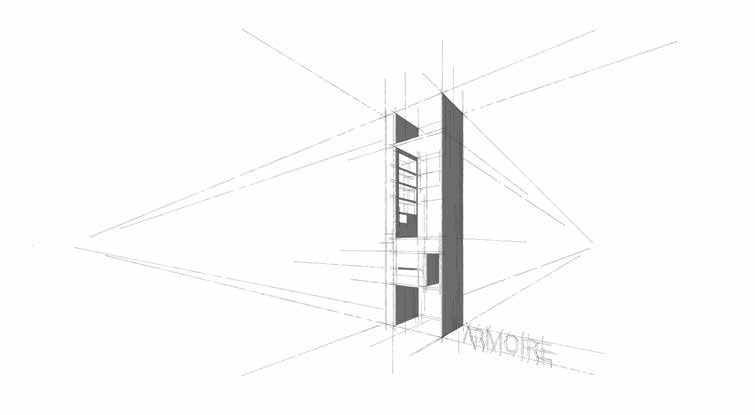 The Armoire
An elegant design for accessories and small personal items, it helps start the day with everything you need in its place, all sectioned for easy access.
SMART LIVING AT YOUR FINGERTIPS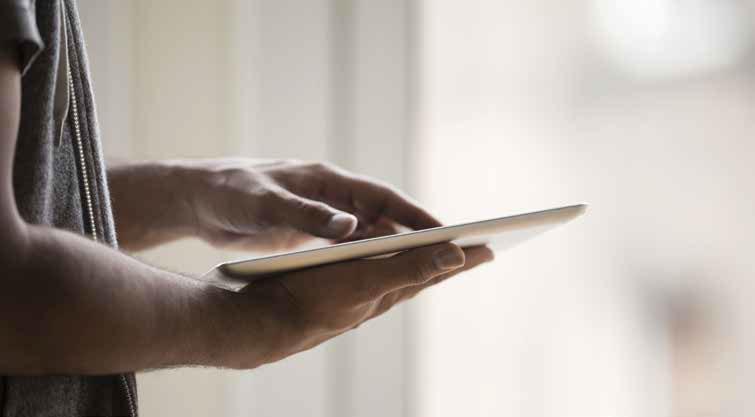 Relish the convenience of the Smart Home System, designed to give you peace of mind wherever you are. Comprising of the portable wireless Smart Home Gateway, it allows you to control and automate your home according to your lifestyle needs as well as enable you to connect with the Digital Lock set provided in every household for utmost security control. It also provides the ease of adding on other compatible smart devices in the future without the hassle of changing electrical wiring
SMART COMMUNITY

FACILITY BOOKING
• Book facilities via Mobile App anytime, anywhere
• Access to facilities based on valid booking periods

VISITOR INVITE
• Pre-register your visitor and send them a QR-code & Day PIN to access into development
SMART PARCEL BOX
• Have your parcel delivered to the Parcel box, and collect it when you are home
---
STANDARD PROVISIONS

SMART GATEWAY WITH PAN TILT CAMERA
2-Way Audio
• Allows remote monitoring of your loved ones
• Built-in Speaker & Siren

DIGITAL LOCK SET
4 ways to unlock the door
• Fingerprint
• PIN code
• Mobile App
• Mechanical Key
AIRCON CONTROL
(Living & Master Bedroom Only)
• ON/OFF remotely via Mobile App
• Adjust Fan Speed / Temperature remotely
• Check status of aircon remotely

SMART SMOKE DETECTOR
• Receive notification on Mobile App when activated
---
STANDARD EXPANDSIONS